About Us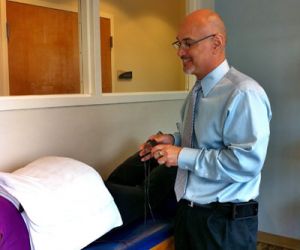 Old fashion work ethic with a modern vision
We believe in the old fashion value of hard work. Our tireless team effort to achieve the highest possible level of patient satisfaction in all areas of service is to ensure your time with us is worth it.
CAM Physical Therapy is a community based physical therapy and wellness practice committed to providing quality comprehensive rehabilitation services to all our patients. Since 2003 we have provided physical therapy treatment for orthopedic injuries, workplace injuries, and motor vehicle injuries to name a few.
CAM Physical Therapy was started by Dr. Carlos A. Martinez in 2003 with one location, Hyattsville. Having established a reputation within the medical community and industrial rehabilitation industry, word quickly spread of CAM's quality services and demand grew. In 2009, CAM grew by 4 more facilities. Locations in Laurel, Glenn Dale, Silver Spring and Bowie were added with the goal of enhancing the patient experience within a wider area of Prince George's County.