Seeking confident, self-motivated, committed team players who want to make a difference in the lives of patients they treat.
Employee Benefits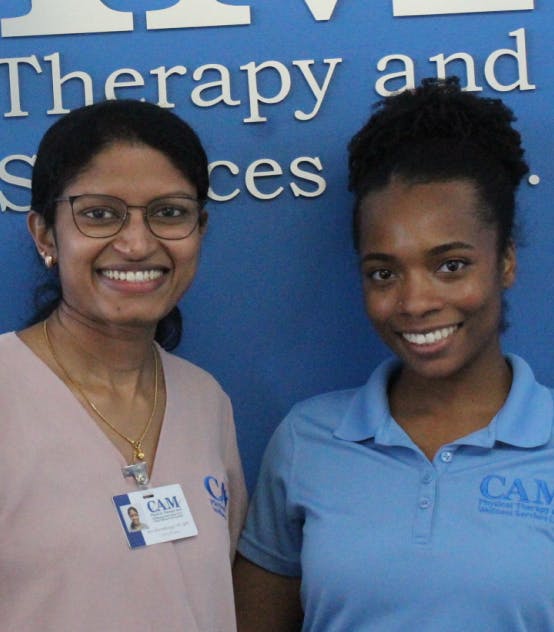 We're a collaborative, patient-focused team environment - not a therapy mill
2003
2003
First location opens in Hyattsville, Maryland
CAM Physical Therapy was started by Dr. Carlos A. Martinez, PT, DPT in 2003 with the first location in Hyatsville, MD. Having established a reputation within the medical community and industrial rehabilitation industry, work quickly spread of CAM's quality services and demand grew. Cam continues to grow with the goal of enhancing the patient experience and providing professional opportunities within Maryland and Delaware. We believe in mentoring and supporting our tea, and growing through hard work with a modern vision.
2023
2023
New Clinics in Development
As our practice and footprint grows, new clinics are currently in development in Montgomery County, Along with our orthopedic expertise, we bring our industrial rehab specialty to each of our facilities. We are not only committed to our patients but also the larger communities. We are proud to provide education and onsite presentations/training throughout the areas we serve.
Our Patients Love Us
Everyone from our front desk reception to trained professionals in the back have provided me with a superb level of care. They take time to get to know me personally as well. IN just 2 weeks of visits I fell like I have this new family. It will be hard to leave one day. Exceptional physical therapy service. Love it!

- Monte

The very best team of physical therapists on this side of heaven. The therapists work with you throughout the entire prescribed physical therapy. They are professional and sensitive to the needs of their patients.

-Mary W.

Incredibly impressed with the entire staff. Have used their services for two different injuries and found immediate, cooperative, and marked relief thanks to the great work. They have been exceptionally helpful while continuing to be warm and friendly.

-Terry P.
Team Member Highlight
Dr. Brennon Monroe, PT, DPT, OCS, CMTPT
Q: How long have been with CAM?
A: I have been with CAM Physical Therapy for over 2 years.
Q: What do you enjoy most about working with CAM?
A: I know it is cliché, but it's the family-based environment. Everyone knows the staff in each clinic, the billing department, as well as those in management. The company is built on everyone being able to have a voice in an environment where one feels safe in expressing opinions and concerns. The "CAM FAM" is a real thing at CAM Physical Therapy.
Q: What has CAM offered you for further advancing your skills and/or career?
A: CAM has allowed me to grow as a clinician but also further explore my interest in management. I have been given the opportunity to not only supervise and mentor staff and volunteers, but also learn and work with the day to day behind the scenes operations such as staffing, expansion, numbers, etc.
Q: What are your favorite conditions to treat?
A: I am by trade an orthopedic specialized Physical therapist and therefore I do love all things post-op ranging from knee replacements to ACL repairs. I am also certified in dry needling, which I greatly enjoy the process as well as the benefits and relief it gives to patients.
Q: What can you say about the team with whom you work?
A: I work with all teams in the company day to day, which I do greatly enjoy. This allows me to build close relationships with everyone. These interactions give me the chance to see different ways of thinking. It allows me the opportunity to combine different ideas to come up with the best one possible when developing processes and workflow for the company.
Q: Who is your favorite co-working and why?
A: I enjoy numerous co-workers for different reasons. If I had to pick, I would say the Hyattsville team. This is due to this being the location that I started with CAM Physical Therapy, and it was where the first bonds that I built in the company were made.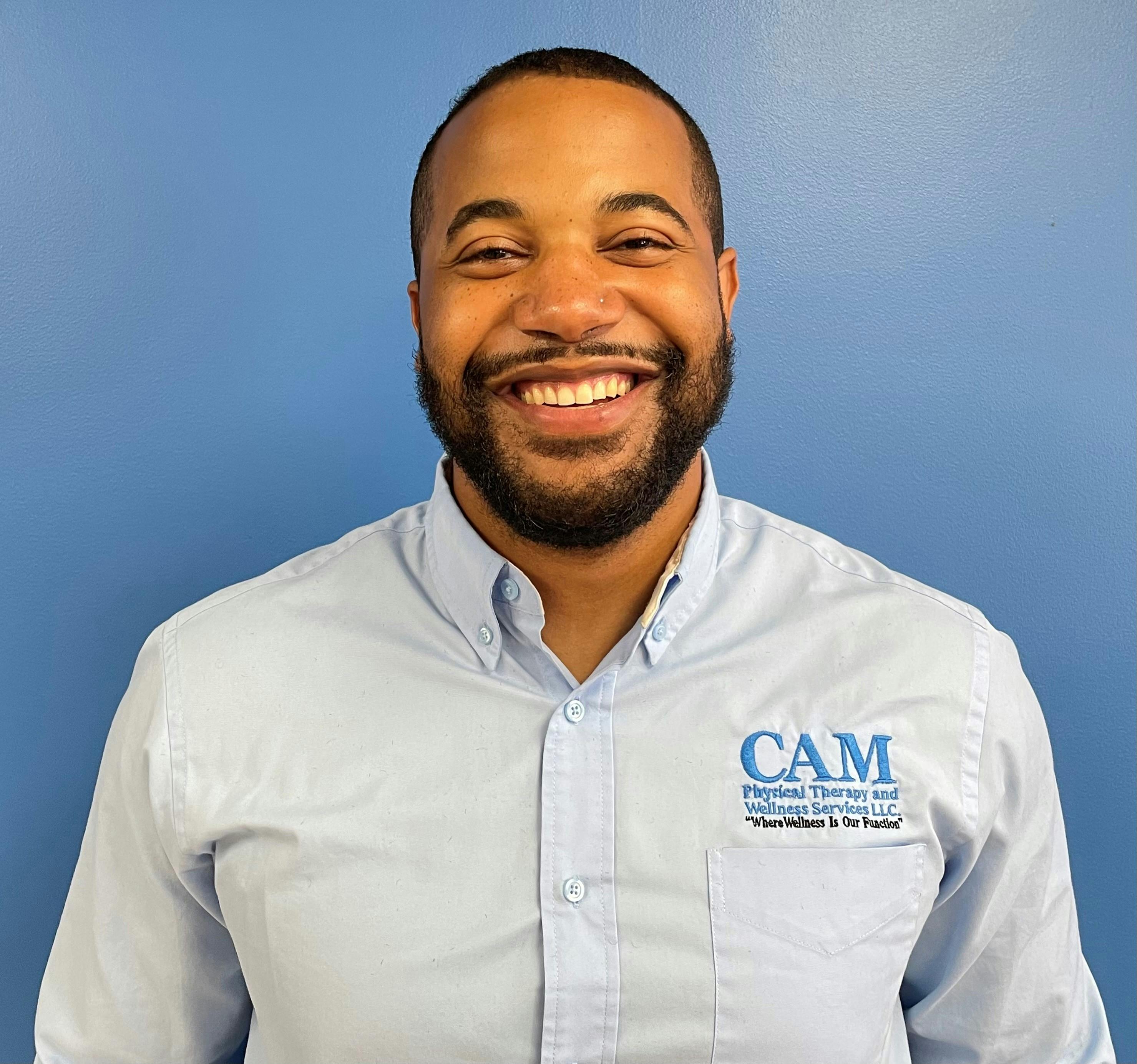 As a Physical Therapist owned private practice and a Physical Therapist first, I pride myself and this practice on clinical excellence. We strive to be the best outpatient practice in the nation and selectively recruit the best clinicians in the region to provide the results and superior outcomes our patients deserve and expect.
We believe in exchange in abundance to assist our team achieve both their professional goals as well as their personal goals. We develop out teams to facilitate professional growth and development while providing leadership, support, and mentorship. Our 9-month mentorship program for newer graduates was developed to provide clinicians with the skills to improve their clinical reasoning, evaluation, treatment prescription, clinical diagnostic, clinical research, and manual techniques. Our collaborative work cultures is one where we utilize the principles of listening generously, speaking straight, being there for each other, honoring commitments, acknowledgment, and appreciation as well as inclusion and alignment. When you join Cam Physical Therapy you can expect to have fun at work while being a part of a professional organization with high ethical standards and great reputation in the communities we serve.